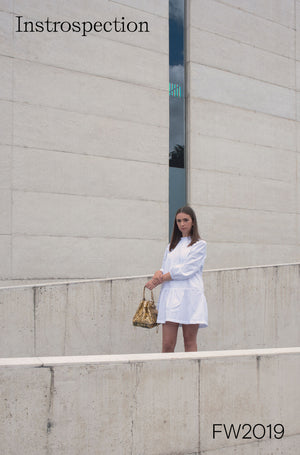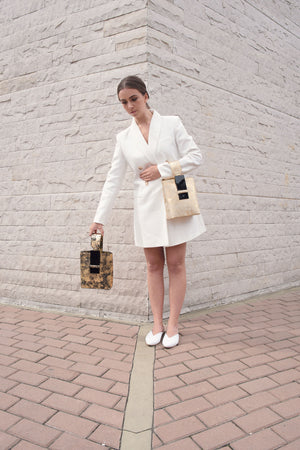 We need to observe, explore and understand ourselves. Our diversity is the result of the convergency of our origins. We are contrast, we are strength and we are nature.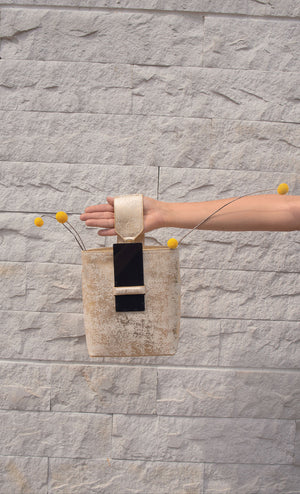 This collection is based in the contrast and introspection, clean silhouettes with simple construction. Pieces that highlight from the material, where the structure contrasts with the softness, weaved leather and nets, knots, artisanal finishes en vibrant combinations. The concept of the collection speaks about making an introspection, understanding ourselves, going to our origins so everyone else can understand us.
The inspiration for this collection was the Cubeo ethnic group with all the basketry techniques they have developed for producing their baskets, together with the work of the Colombian artist Olga de Amaral, which explores the colombian culture and
its identity.
Shop now